Bank Cleaning Services near Lincoln NE
Lincoln Office Cleaning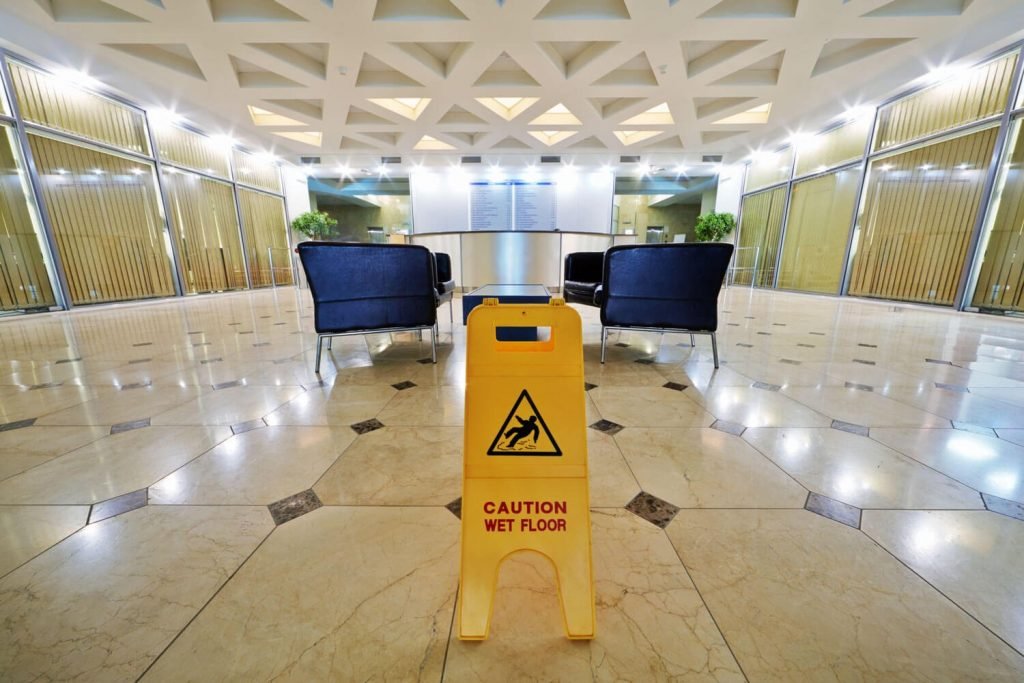 When you think of a bank, you most likely imagine a spotless, shiny interior that's pleasant to walk into. That sparkling environment doesn't appear on its own!  This is where Lincoln Office Cleaning's bank and financial institution cleaning services come into play.  A clean environment does more than just look pretty. It helps build credibility and respect with current and potential clients. It also promotes a healthy work environment for your staff. That is why Lincoln Office Cleaning is proud to offer bank cleaning as one of our core services within our Lincoln NE janitorial division. Our rigorous background checks and enthusiastic crews can help your branch or financial institution looks its absolute best.
From cleaning floors, carpets, desks, chairs, and cubicles to sanitizing bathrooms, our bank cleaning services will make your bank branch look brand new after every cleaning. We also understand how to work with banks where confidentiality and privacy are critical issues as with all financial institutions.
Janitorial Services for Lincoln NE Bank Branches
Our staff are highly trained and trustworthy. You will never have to worry about a lapse in any agreements. We offer flexible and affordable cleaning schedules to fit your needs. It is important to keep your image pristine and credible, and we are excited to help you do so. We use only the highest quality equipment and cleaning products, leaving your bank looking spotless and smelling fresh each and every time! Use Lincoln Office Cleaning for a professional, spotless bank cleaning service you can trust.
Bennet NE Bank Cleaning Services near me
Firth NE Bank Cleaning Services near me
Hallam NE Bank Cleaning Services near me
Hickman NE Bank Cleaning Services near me
Lancaster County Bank Cleaning Services near me
Lincoln Nebraska Bank Cleaning Services near me
Malcolm NE Bank Cleaning Services near me
Milford NE Bank Cleaning Services near me
Panama NE Bank Cleaning Services near me
Seward County Bank Cleaning Services near me
Seward NE Bank Cleaning Services near me
Staplehurst NE Bank Cleaning Services near me
Utica NE Bank Cleaning Services near me
Walton NE Bank Cleaning Services near me
Waverly NE Bank Cleaning Services near me
Omaha NE Bank Cleaning Services near me
Bellevue NE Bank Cleaning Services near me
Council Bluffs Ia Bank Cleaning Services near me
LET US HELP YOU KEEP YOUR OFFICES CLEAN AND TAKE YOUR BUSINESS TO THE NEXT LEVEL