Medical Facilities Cleaning Services
Medical Facilities Cleaning Services near Lincoln NE
Lincoln Office Cleaning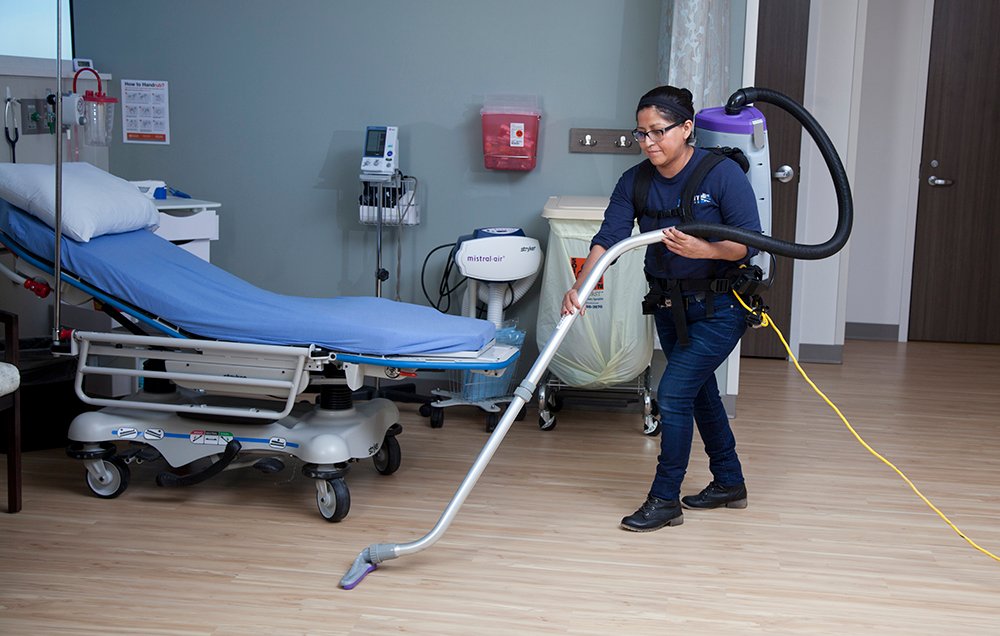 We Are Experienced In Cleaning Medical Facilities
Here at Lincoln Office Cleaning, we are proud to offer cleaning for medical facilities such as hospitals, doctor's offices, nursing homes, and more. We pride ourselves in providing medical office cleaning Lincoln NE can trust. Cleanliness is especially important at medical facilities. Whenever you have a large number of people traveling in and out of a building, dirt tends to get tracked around, and germs will definitely appear. Obviously, in a place where we are treating people who are sick, this is less than ideal!
Janitorial Services At Medical Facilities
Janitorial services at medical facilities are important to help keep employees healthy and to help nurse those who are sick back to health. Additionally, looking clean raises the respect for your institution. Patients and visitors will not trust a medical facility that looks dirty. Lincoln Office Cleaning has years of experience providing clients with the very best in professional medical office support and maintenance. When cleaning your medical facility or medical office, we will perform extra disinfecting services. Our janitors use the highest quality products and equipment to help keep your facility dirt and germ free. We have a flexible cleaning schedule and are happy to work with you to create a schedule that will work best for you.
Spotless Doctor's Offices
A crucial element to consider when individuals visit a doctors office is the overall experience from start to finish. From the moment they walk in the door, sit in the waiting area, enter the exam room and speak to the doctor. Maintaining high standards in cleanliness helps solidify all of these elements. Knowing that the care went into ensuring patients leave healthy and happy were taken into account from the moment they entered the door.
Medical laboratories are presented with more dangers than a normal office. Dealing with the constant threat of pathogens forces these medical facilities to take extra precautions to ensure the safety of their staff. Specific cleaning chemicals are thus required to perform the proper disinfection and sanitization required by industry laws. Utilizing specific processes, disinfectant protocols and CDC recommendations is vital to ensure a proper cleaning.
Firth NE Medical Facilities Cleaning Services near me
Hallam NE Medical Facilities Cleaning Services near me
Hickman NE Medical Facilities Cleaning Services near me
Lancaster County Medical Facilities Cleaning Services near me
Lincoln Nebraska Medical Facilities Cleaning Services near me
Malcolm NE Medical Facilities Cleaning Services near me
Milford NE Medical Facilities Cleaning Services near me
Panama NE Medical Facilities Cleaning Services near me
Seward County Medical Facilities Cleaning Services near me
Seward NE Medical Facilities Cleaning Services near me
Staplehurst NE Medical Facilities Cleaning Services near me
Utica NE Medical Facilities Cleaning Services near me
Walton NE Medical Facilities Cleaning Services near me
Waverly NE Medical Facilities Cleaning Services near me
Omaha NE Medical Facilities Cleaning Services near me
Bellevue NE Medical Facilities Cleaning Services near me
Council Bluffs Ia Medical Facilities Cleaning Services near me
LET US HELP YOU KEEP YOUR OFFICES CLEAN AND TAKE YOUR BUSINESS TO THE NEXT LEVEL