Disinfecting Services near Lincoln NE
Lincoln Office Cleaning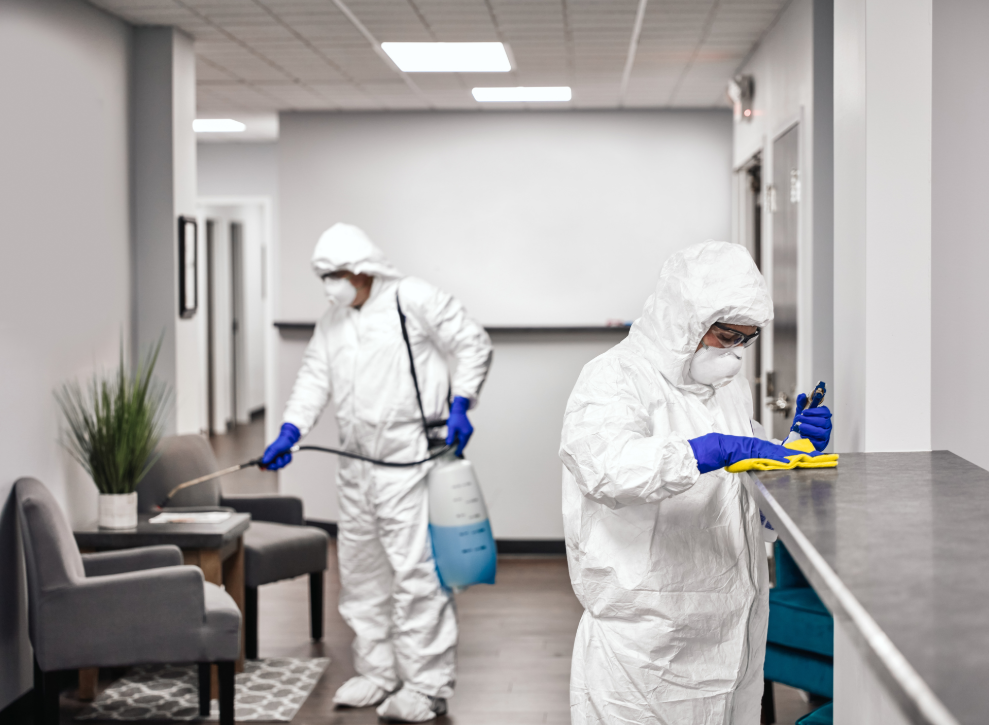 Lincoln Office Cleaning is proud to be your partner to help keep your workplaces clean and productive, and your customers and employees safer in this unprecedented time.
Whether you are a medical facility, school, or businesses facing the outbreak emergency, we are here to help.
We offer disinfecting services, sanitizing services, and deep cleans.
Disinfecting Services
Deep Clean / Impact Cleans
Hospital Grade Disinfectants – EPA Registered: List N
High-Touch Point Area Focus
Recurring Services Available
OSHA, CDC and EPA Compliant
Disease outbreak is an extremely serious situation and we understand that the health and safety of you, your family, and employees are on the line. Don't take any chances; call in the professionals: (402) 875-7346
Coronavirus COV-19 Disinfection Services
Application Method
ULV foggers
KIlls 99.9% Of Bacteria and Viruses!
Protect Your Family or Employees!
Call us now and book a disinfection service today! (402) 875-7346
Disinfect – Virus Elimination
An EPA Registered one step hospital use Sporicidal Disinfectant Cleaner FDA clearance under
Broad spectrum microbial action
One step hospital-use germicidal disinfectant cleaner
Bleach Free disinfectant, sanitizer, and sporicide
Our Disinfecting Service is effective against 147 viruses and bacteria:
Coronavirus COVID 19
C.DIFF
MARSA
Multi-drug resistant Bacteria
HIV
Influenza A Virus
T4 & T1 Bacteriophage
Canine Coronavirus, Distemper & Herpes Virus
Staphylococcus (All types)
Strephylococcus (All Types)
Listeria
Salmonella
Bennet NE Disinfecting Services near me
Firth NE Disinfecting Services near me
Hallam NE Disinfecting Services near me
Hickman NE Disinfecting Services near me
Lancaster County Disinfecting Services near me
Lincoln Nebraska Disinfecting Services near me
Malcolm NE Disinfecting Services near me
Milford NE Disinfecting Services near me
Panama NE Disinfecting Services near me
Seward County Disinfecting Services near me
Seward NE Disinfecting Services near me
Staplehurst NE Disinfecting Services near me
Utica NE Disinfecting Services near me
Walton NE Disinfecting Services near me
Waverly NE Disinfecting Services near me
Omaha NE Disinfecting Services near me
Bellevue NE Disinfecting Services near me
Council Bluffs Ia Disinfecting Services near me
LET US HELP YOU KEEP YOUR OFFICES CLEAN AND TAKE YOUR BUSINESS TO THE NEXT LEVEL